WARNING: THIS PAGE IS ALL ABOUT ME!
And Now, More Then You Probally Wanna Know. .
This Is Oscar!

Shes my kitty
Hey everyone, WOW you've made it this far on my page lol, no need to stop now! lol

Everyones soul hurts and everyones heart bleeds, Hugs can hurt and kisses act as little seeds, they can grow and from there you can't stop them anymore, love is bound to happen when you have your eyes shut tight, but if i were you i would open them adn put up a fight, anyone that says that pain will be worth hasn't lost a love before, they haven't seen there love walk out the door. haven't hurt like i have
Hey, My name is Natallia but i'm further Known as Natalie, really the whole point of this page is for you to get to know me! to understand me, but your not going to be able to do that with out talking to me! but i can try...i live in phoenix az and i'm despratly planning my exscape, i moved here from colorado and that was about a year ago, i have learned alot and ya now i'm about to turn 18 and ammm sooooo lost but thats how life goes right??
everyone needs to feel sexy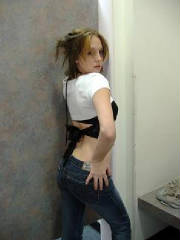 everynow and then

The Best memories are the ones you can't explain, "You just had to be there!"
Now I think I'll cry myself to sleep, and my thoughts are always mine to keep. The love I feel, the hearts I steal. The tears I cry even though i don't know why. The choice i make the chances i take! Knowone ealse matters anymore to me cause this is how i wanna be!

Sometimes you can hope and wish for something to happen when all of a sudden one day it's starring you in the face and you relieze maybe it's not what you really wanted and you don't know what to do!
PLEASE, DON'T THINK I'M CRAZY! I DON'T WANT YOU TO UNDERSTAND! MY MIND IS GOING HAZY, TO HELL WITH YOUR HELPING HAND! WHY DON'T YOU JUST LEAVE ME ALONE, THIS CONFLICT IS MY OWN!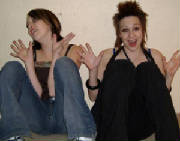 The latest with me!
Life sucks i hate everything about it, i'm about to turn 18 and really have nothing worth holding on to anymore, i don't knwo what i'm gonna do or where i'm gonna go from here, so i guess this part of my life is about figuaring it all out!!